Artificial mane is an ephemeral and conceptual hair salon installation made for More with Less Magazine during the Valencia Design Week. We have taken up the challenge of transforming the interior of a hairdresser into a relaxing and surreal space. In addition, the project had to answer a question: What does it feel to be inside a mane?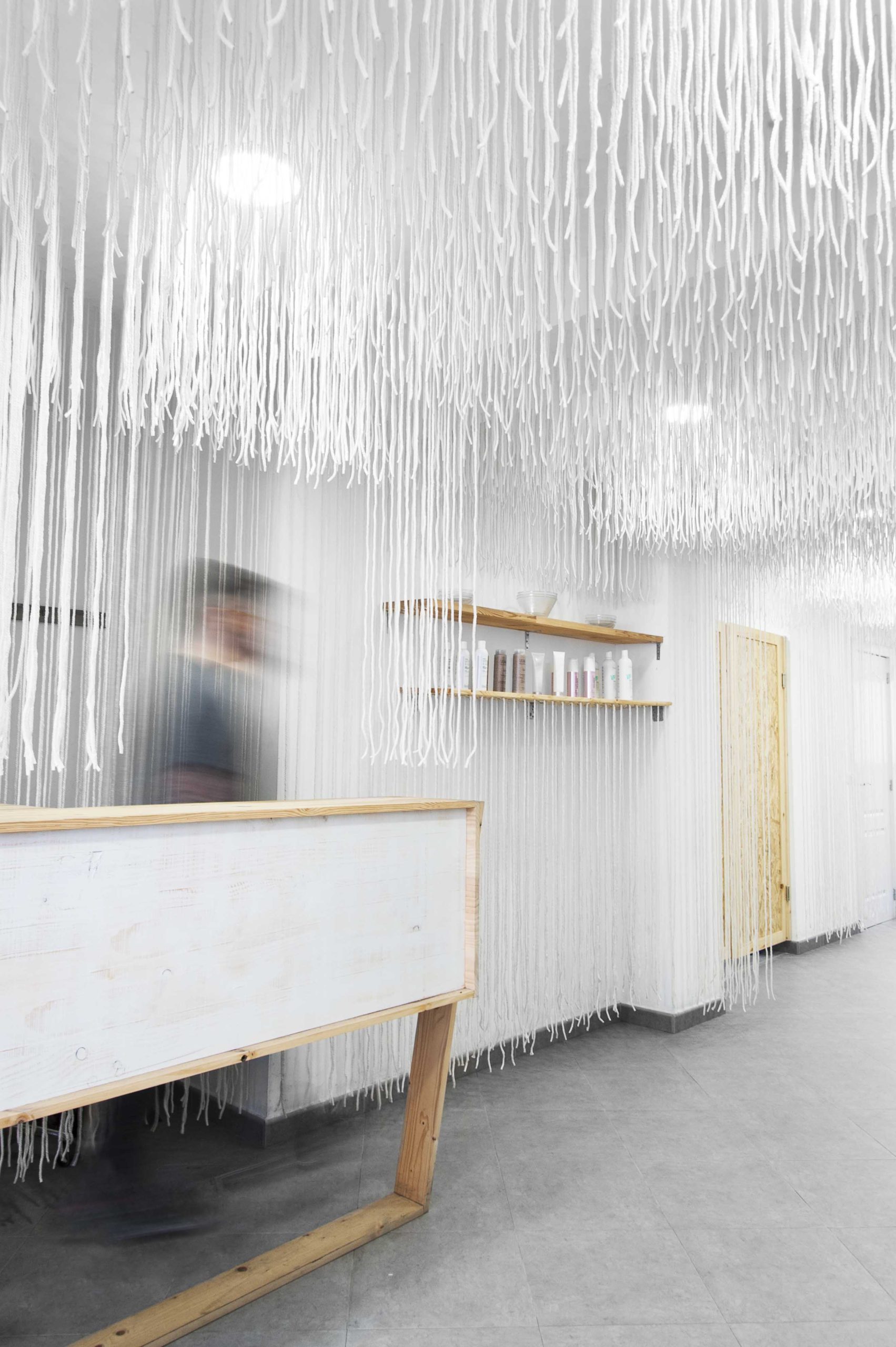 Following the «more with less» philosophy, we have changed, together with a large team of contributors, the inside of the hair salon just with a single material: twisted cotton rope. More than 7 kilometers of rope, divided into more than 5,500 pieces, hang from the ceiling to create an artificial mane.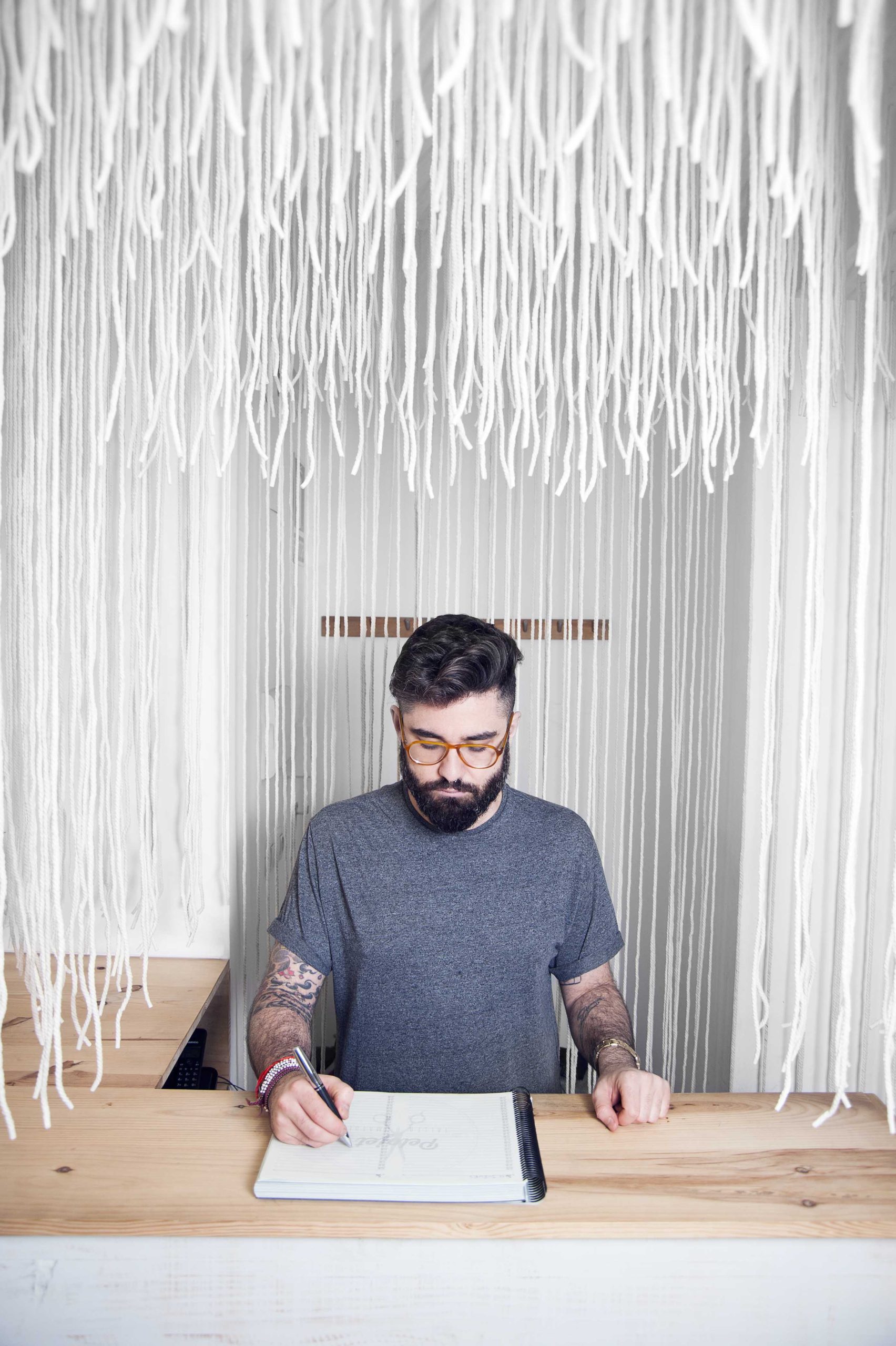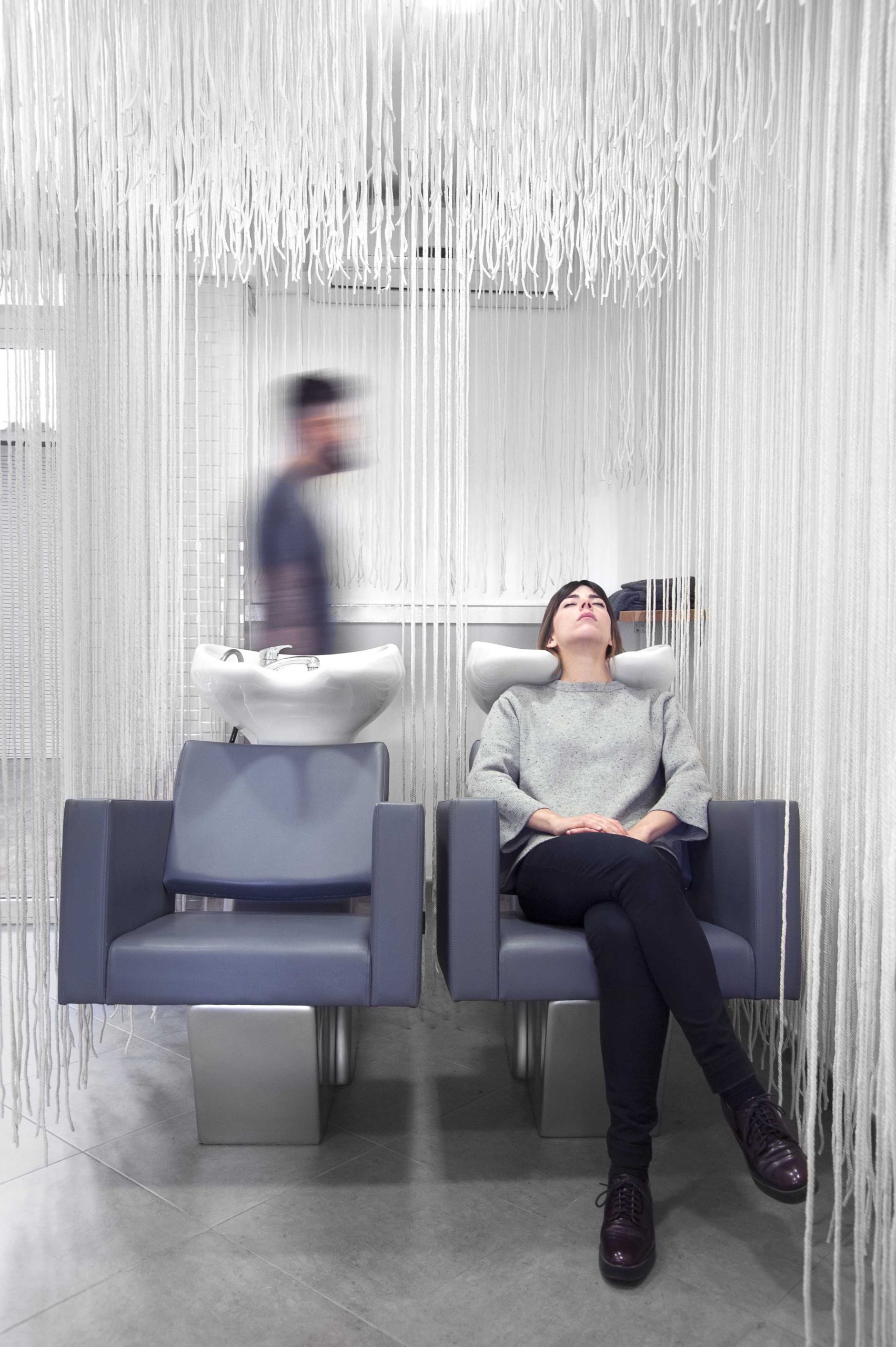 Respecting the functionality and daily work inside the salon, they have created different spaces at the reception and in the washing area, only playing with the length of the strings. With neutral colors and simple geometric forms, each vanity table has a different haircut: a rectangular fringe, a triangular one, and finally, a circular one.
Client: More with less Magazine
Year: 2017
Photography: Carles Graullera