This is an installation inspired by a feeling very present in farmers today: the oppression. They are between a rock and a hard place, without finding a way out, more and more oppressed, with less possibilities. On the one hand they have the costs of cultivation (wages, water, fertilizers, protective plastics…) that never decrease; and on the other hand, the intermediary, the person who buys the product and always tries to lower the price to the farmer. This oppression means that the agricultural sector has no generational replacement and that many fields are no longer cultivated because they are no longer profitable.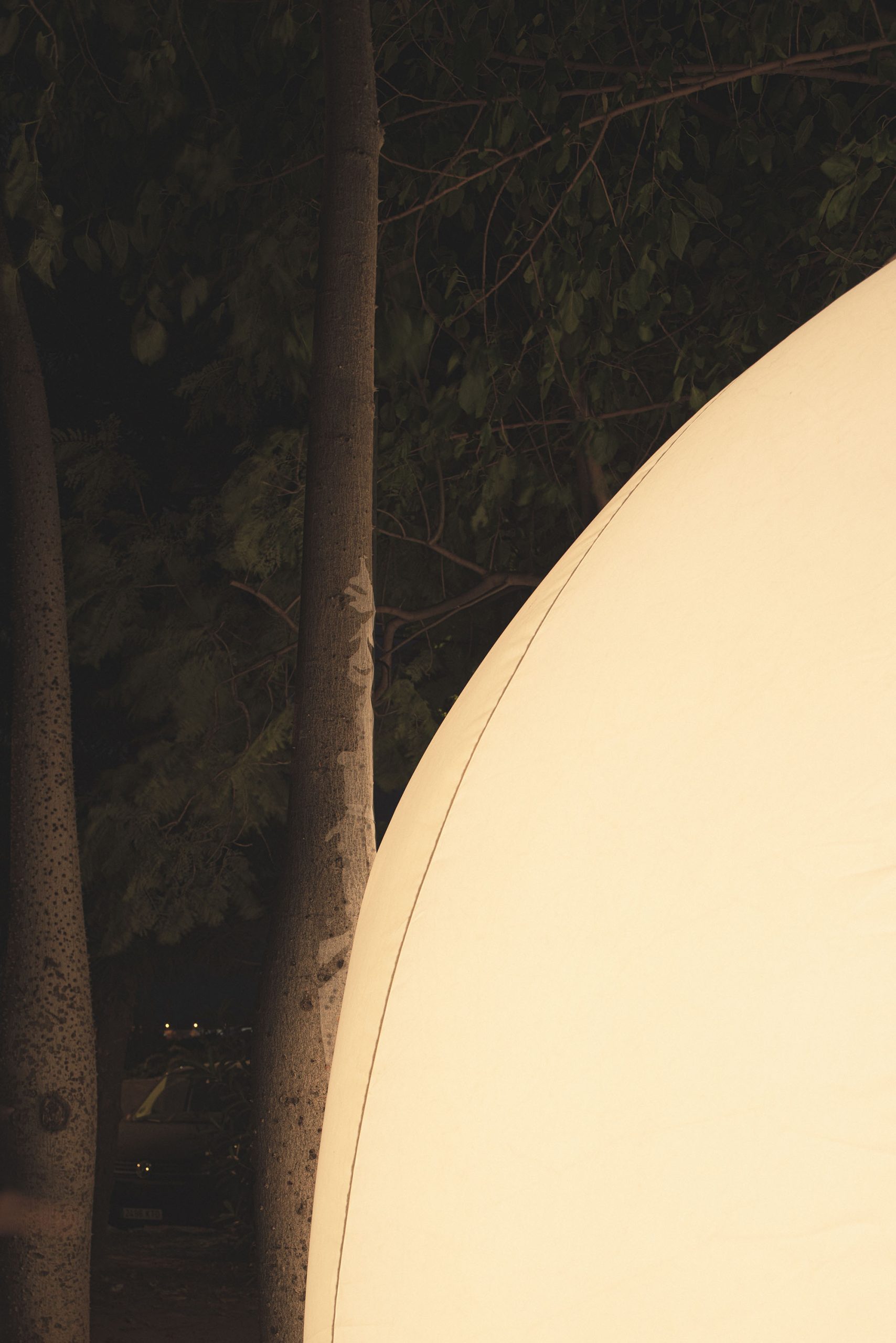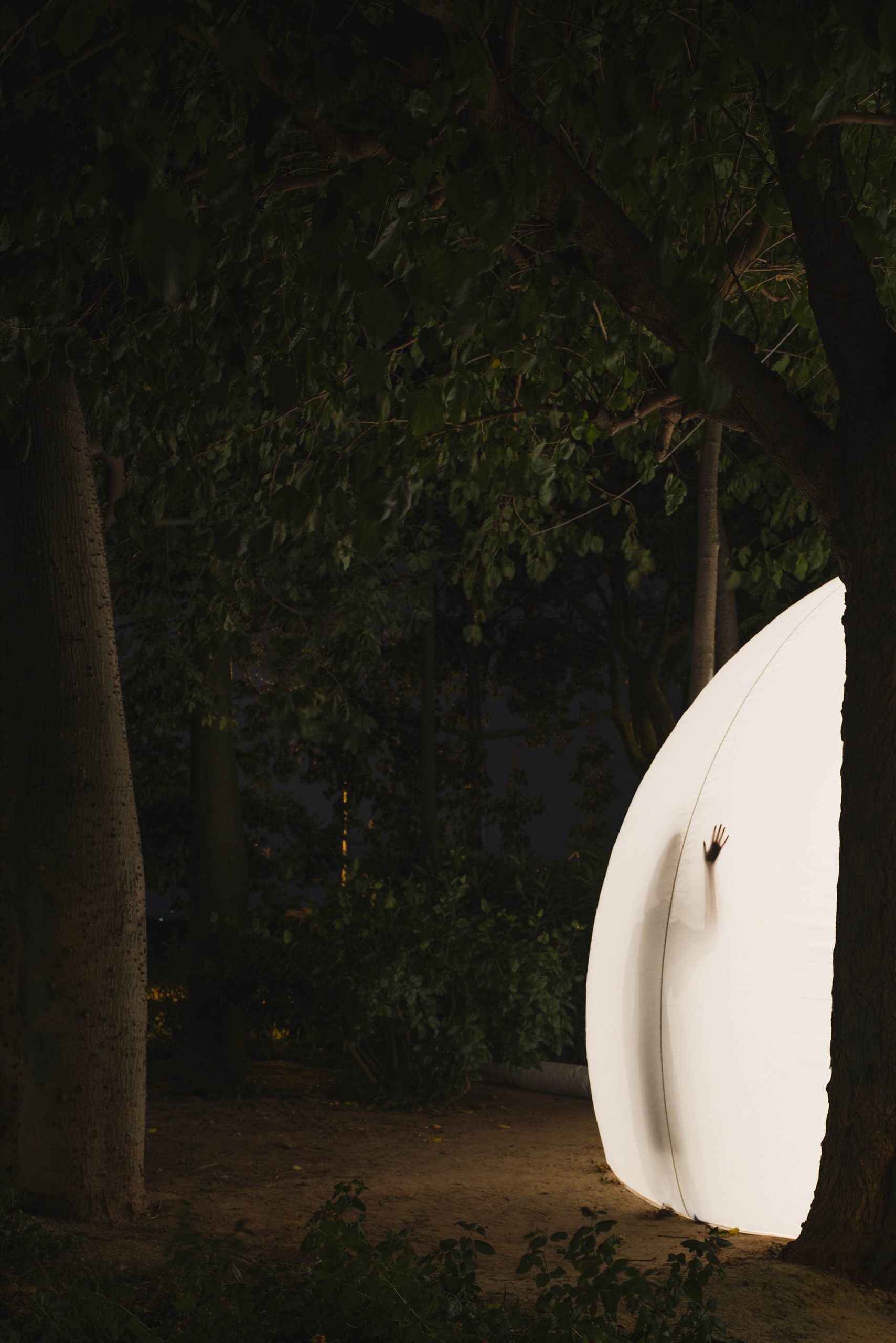 At Clap we wanted to make this feeling visible. We conceptualize the farmer as a white, pristine and fragile sphere that tries to grow and make its way through the trees, feeling more and more oppressed. These trees prevent him from growing and over time this sphere will explode.
In 'In Between' our goal is for the public to put themselves in the farmer's shoes, to get inside him and feel (and observe) this oppression that we have turned into something visible and tangible.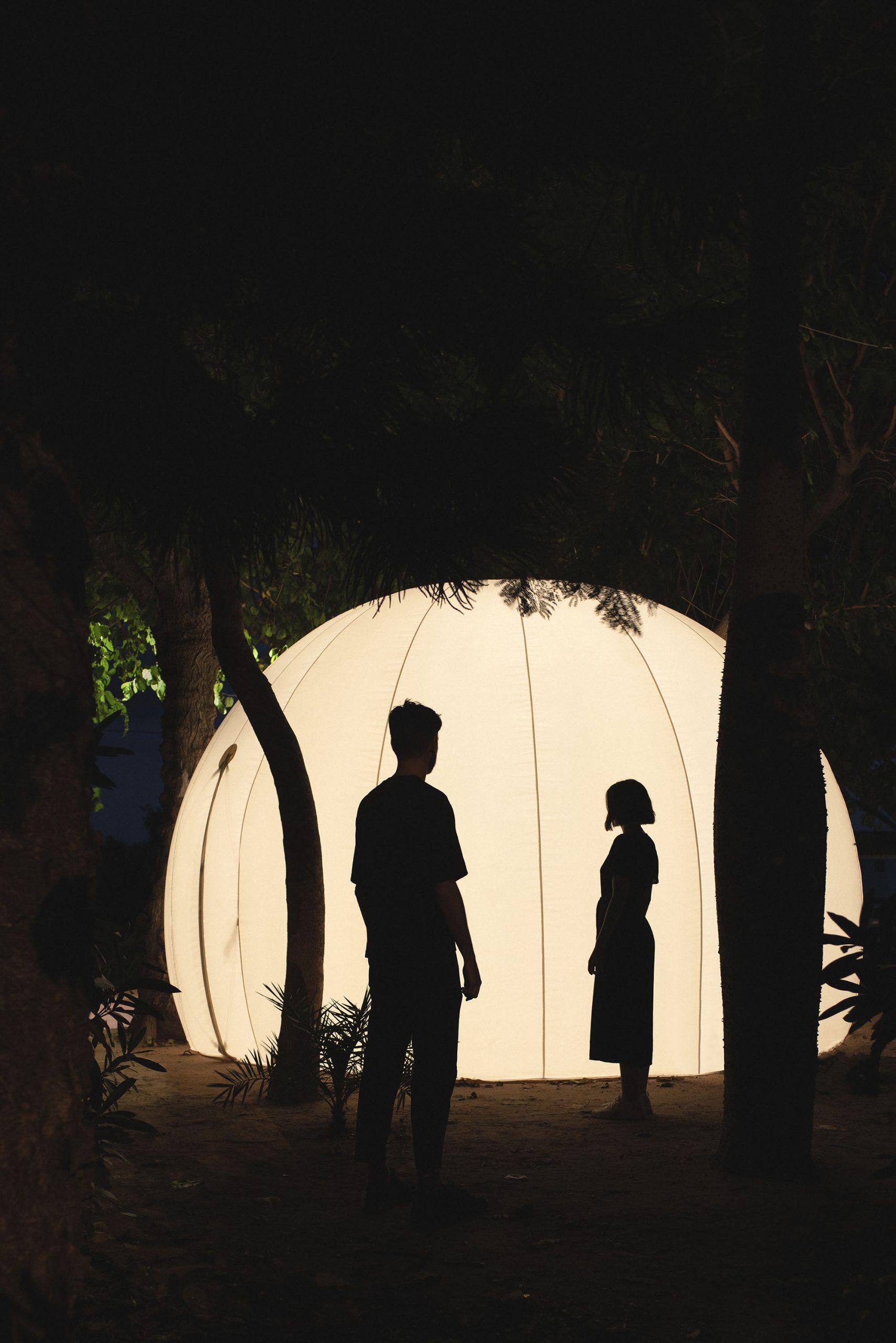 Client: Turisme Carraixet
Year: 2021